Conquering Local SEO
Want to attract hordes of hungry customers into your local shop or restaurant? Well you're in luck, because I'm about to impart everything you need to know about ranking #1 in local search results, in delightfully simple terms.
Let's quickly turn you into a local SEO master so you can stop struggling and start booming. Armed with this beginner's guide, you'll soon have locals flocking to give you their hard earned cash faster than you can say "ka-ching!"
Chapter 1 – Local SEO for Complete Newbs
Never heard of local SEO before? Worry not, I've got your back! Here's a ludicrously simple explanation:
Local SEO helps your business get found by people searching for stuff nearby, like "dry cleaners near me." It makes your website and online info show up at the top when locals search for businesses like yours. This brings in way more customers and cash!
Why does local SEO matter? Well, tons of people search for nearby businesses on their phones now. If they can't find your biz, you're losing out on money! Ranking high means you get seen and get paid. So let's do this.
Chapter 2 – Turn Your Website into Local SEO Money Magnet
First, we'll make your website irresistible to locals searching online for your services. Here's how:
Talk About Your City like It's Your Job
Pack your website with your city name like "Chicago" and phrases like "nearby" or "right around the corner". This shows you're local!
Tell Search Engines Where You're Located
Add your full address, phone number, and map with directions on every page so your location is crystal.
Create Pages Tailored to Cities/Neighborhoods You Serve
Make location-specific pages like "joespizza-chicago-southside.com" for each region you serve.
Optimize for Voice Search Too
Add speakable location keywords like "pizza restaurant in Austin" to be found by voice assistants. Cha-ching!
Chapter 3 – Make Google Fall in Love with Your Biz
Next, woo Google into promoting you by creating an amazing Google My Business profile. Here's what turns Google on:
Fully Fill Out Your Business Details
Provide your hours, products, services, photos, videos, menus – the more the merrier!
Beg for Reviews from Customers
Positive reviews make Google swoon. Ask customers to leave you love notes.
Reply to All Your Reviews
Respond politely and professionally to reviewers. This responsibility and care gets Google hot and bothered.
Update Your Listing Regularly
Post offers, events, announcements, and new photos often. Google craves fresh content.
Chapter 4 – Get More People Talking About Your Greatness
Now let's get the locals chatting and bragging about how awesome your business is:
Ask Customers for Reviews Everywhere
Enable review collection across every platform, like Facebook, Yelp, TripAdvisor. Reviews are social proof gold!
Show Off Your Best Reviews
Display top reviews prominently on your website and social media. Their visibility encourages more praise.
Always Respond to Reviews
Reply promptly and politely to all reviews, even bad ones. This care makes people patients with you.
Seeing tons of 5 star reviews builds trust and makes new customers confidently choose you for their needs.
Chapter 5 – Make It Easy for Locals to Find You
One last step – list yourself everywhere locals would look for businesses:
List Your Biz Properly on Key Directories
Create complete listings on Yelp, YellowPages, Manta, etc. Accurate name, address, phone is crucial.
Keep Info Updated on Listings
Revisit regularly to refresh changed details like new phone numbers or offerings. Outdated listings hurt.
Remove Duplicate Listings
Search and delete multiples with wrong info that spread confusion.
Like breadcrumbs leading back to your website, proper listings across key local platforms drive local traffic.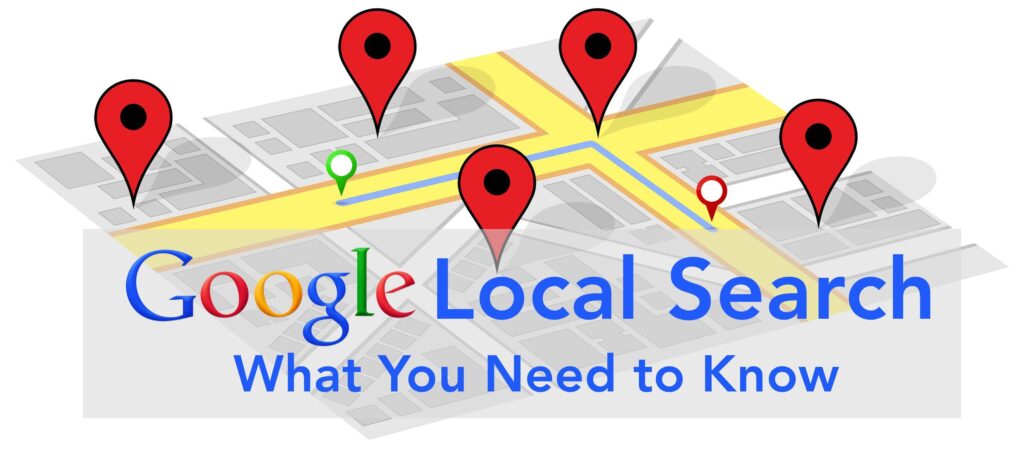 Conclusion: Now Go Get Those Local Dollars!
And there you have it – a ludicrously simple local SEO primer to start driving droves of local leads into your business.
Just speak to your customers and their needs, craft irresistible free local listings, generate a buzz through reviews, and watch your foot traffic and revenue grow!
Remember local SEO is ongoing work. But with this basic knowledge, you now have the tools to start claiming those critical local search results and reaping rewards. Here's to dominating the competition and laughing all the way to the bank!